Headlight Restoration & Repair
Your vehicle's headlights are constantly exposed to the worst elements and toughest conditions. It should come as no surprise when they crack, become dull or fail. Headlights are an integral part of your vehicle and should always be maintained to increase visibility for you and other drivers during the early mornings, nights and foggy weather. When your car, SUV, truck or RV needs new headlights, the auto glass specialists at Glass Doctor® are here to help! Contact our experts today for fast, professional acrylic headlight repair and replacement services.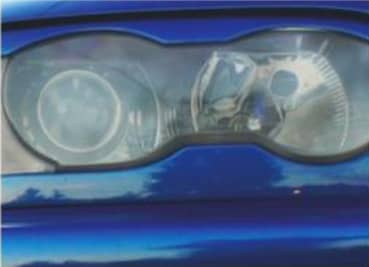 BEFORE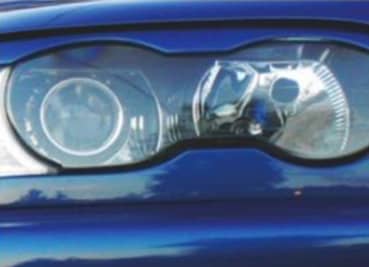 AFTER
What's Wrong with My Headlight?
At Glass Doctor, we often see scratched, foggy or cloudy headlights drive into our garage. This type of damage is commonly caused by three key factors:
Oxidation: Car headlights can become yellowed by prolonged exposure to UV rays. This is particularly common for vehicles that are not stored in a garage.
Water vapor: If the watertight seal around the headlight is worn or damaged, water vapor can condense on the inside of the acrylic lens. This is particularly dangerous during nighttime driving.
Driving conditions: Your car encounters dust, dirt and rocks on the road each day. Run-ins with debris can scratch and scrape the lens, reducing the effectiveness of your headlight over time.
Find Headlight Restoration and Repair Near Me
If you have scratched, discolored or cloudy headlights, Glass Doctor has your back. Not only is reduced visibility frustrating, but it can be dangerous to you and those around you. If you need headlight restoration and headlight repair, it's time to schedule your Headlight Lens Restoration appointment. Schedule an appointment online, or find a location near you.